America's Source of Affordable Homes...
Our Franchise:

The EDOS Team
We do it all! We buy & sell houses in just about any condition and situation. If you have a real estate need, we can help! We're the home of the S.M.A.R.T. Home Program - Qualify for this program and you can move into your new home for just $1500 out of pocket!
Serving our community is essential to the EDOS Team. We're proud to be associated with Harvest Homes4Heroes, serving our Community Service Heroes (Police, Firefighters, Teachers, and more)! Ask us for more information on this outstanding program, please contact us. Also, a portion of our commissions is donated to Habitat for Humanity!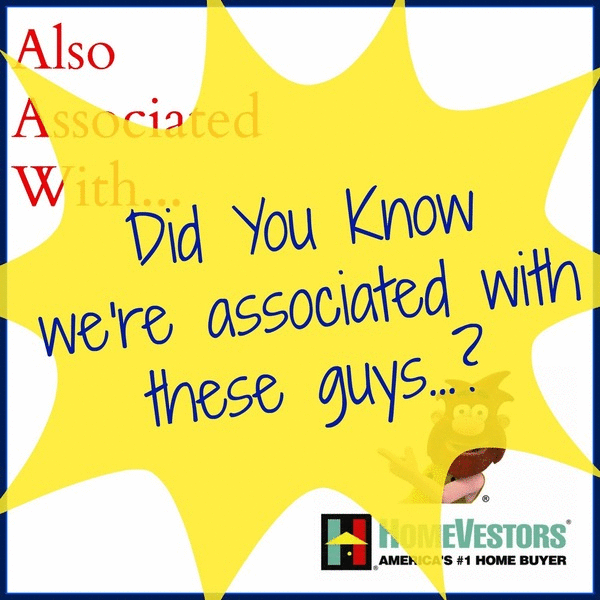 Since joining HomeVestors
, all of the EDOS Team has completed extensive training. Though we are backed by a national company, all of our team members are local. Living in and around Richmond, our Team has extensive knowledge of the local neighborhoods, making us the best choice for your real estate needs!
About the Company: HomeVestors
HomeVestors
 of America is the #1 buyer of houses in the U.S. based on volume. Since HomeVestors
  was founded and began franchising in 1996, we have bought more than 45,000 houses. This means are also one of the biggest sellers of homes, also. 
If you are a First Time home buyer, or an investor looking for the perfect investment property, HomeVestors
 should be your first choice. We specialize in that affordable housing in neighborhoods close to major businesses areas. Franchisees rehab houses, and they sell and lease homes, improving neighborhoods in the process and providing opportunities for first-time home buyers, real estate investors and renters.
With just under 200 independently owned and operated franchisees in 33 states, HomeVestors
 enforces strict systems and standards to help ensure high ethical standards and responsible business practices.